Sharing expertise and knowledge
Candy Jones-Guerin has over 20 years of experience with Marketing and Technology. She studied abroad in International Marketing & Community Relations and has worked with local governments, businesses and organizations throughout the U.S, Canada and Europe.
Candy is the owner of WebWorld Advantage, and specializes in website development and a variety of marketing platforms including social media, email marketing and Google Adwords.  She coaches businesses of all size on how to streamline digital marketing efforts and use the newest tools to save time, money and resources while boosting company awareness.
Candy has had the opportunity to work closely with universities to develop educational programs and has been a keynote speaker at digital marketing events and conferences throughout the country taking place at the table with the SBDC, SCORE, Constant Contact, Google and Yelp to name a few.
What event attendees have to say…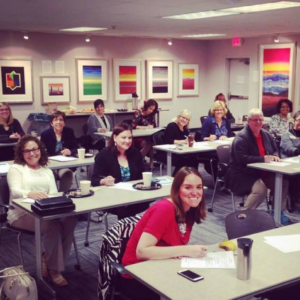 "This is EXCELLENT. Your expertise will help me grow!" – Kelly
"Everything was great, I am at the bery beginning of having a business presence online and this helped so much" – Dorothea
"What a great presenter."  -Kristie
"Easy to implement your techniques immediately!" – Meghan
"The information covered a lot of email tips.  I liked that it gave an overview of many areas." – Lisa
"You helped me understand why email marketing is still the best way to grow a business. Lots of tips to make best use of my time developing a business – Constant Contact is terriffic!" – Gwendolyn
"Candy is very interesting – she made an otherwise daunting subject interesting and fun.  I can't wait to get started." Jim
"The information was wonderful and easy to follow. Great concepts, principles and guidelines." Shawn
"I walked away with a concrete pan for marketing a product" Cynthia
"I now know how email can help me grow my business" Kenneth
"I have so many great new ideas to incorporate into my business" Beth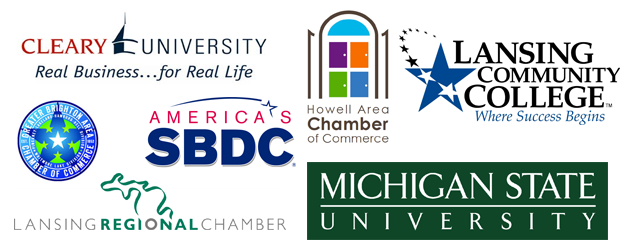 Where we have presented
The following list is a sample of the many places we have presented in the past few years. Please feel free to contact us for further references.
TechTown Detroit
Local Search Association Bootcamp, Conference
Connecting Entrepreneurial Communities Conference, Michigan State University
MENSA Detroit Annual Conference
Michigan County Finance Managers Conference
Cleary University, The Entreprenuer's Forum
SBDC of Michigan
SBDC of Lansing
SCORE Ann Arbor
DDA of Howell
DDA of Milford
Leg Up! Livingston
Lansing Chamber of Commerce
Howell Chamber of Commerce
Brighton Chamber of Commerce
Volunteer Livingston
Howell Library
Farmington Library
Clarkston Library
Salem South Lyon Library
Brighton Optimist Club
Howell Rotary Club
Brighton Art Guild
Milford Village Art Guild